WEBSITE DESIGN TIPS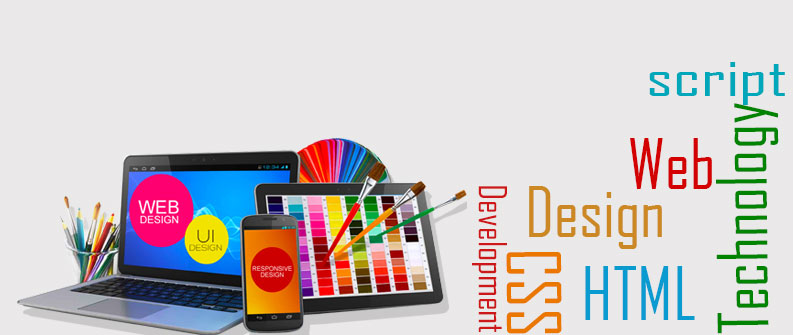 A Good Website Design tips is as important as a good interior for your store. It shows what you are and the quality of service you are offering. It's all too easy to create pages that frustrate your visitors even though that's not what you intended at all. And visitors who are annoyed are likely to click off of it quickly without seeing what you have to offer. Here are some quick website design tips you should remember while going online.
Content quality:
This is the primary element that should be considered as this is the content that lets the viewer to know what the website is all about. The content of the website should be unique and brief enough to deliver the user the desired information because you generally have 10-15 seconds to make your visitor stick to your website because chances are that they may leave you as there are lots of other competing websites.
Easy site navigation:
This is another important factor which matters. The site navigation should be user friendly in the sense that the user should find the information they are looking for within 3 clicks. Every page of your website should be reached within 3 clicks from anywhere.
Browser compatibility
You never know which browser your visitor is using and on which platform. He might be using Windows, Linux, Mac or other OS. Therefore, you should test your website on more number of browsers that are largely used and platforms such as PC, PDA, and cell phones
Multimedia and graphics optimization
Multimedia includes flash videos, audio and video files and inclusion of large number of images and multimedia files does not mean that you can make your visitor impressed and delighted. Large images might make your user a little annoyed because if they have slow internet connection then the website will take much time to load. So, it`s better to not to put too many graphics files and use ALT HTML tag as if the image plug-in is off then the alternate text should describe what the image is about. Your site should have the option to make your visitor skip any introductory flash.
Search engine friendly title
Your titles play a key role to make your website visible to search engines. Your title represents your website so it should be descriptive enough and keyword specific.
Grammar and spelling
This is another very basic aspect for every website because grammar and spelling defines your website quality. Your website represents your business image so; you should thoroughly check your grammar and spelling errors.
Frames
Avoid using frames in your website because the user cannot bookmark your webpage and you have little chance for him to come back. Inclusion of contact us form It is a good website designing practice to include contact us form because it is the only way to get your website reviews and feedbacks. Therefore, you can improve any error occurring in your website.
Use of CSS
CSS technology reduces the length of the code and thus complexity. Websites with large number of rows and columns are difficult to debug. CSS eliminates this demerit because all the design properties are stored in one common CSS file and those properties can be implemented in any website page where required. Additionally, if design changes to some pages are required then that can be done by changing only one file. That is the reason why most search engines love CSS websites.
Use of Content management system
This technology enables the website owner to upload any data, file and make some changes to the website without any need to contact to the website administrator every time. This does not have any effect on the layout of the website. Submitted by : E-profitbooster