PANDA AND PENGUIN UPDATES AND WAYS TO TACKLE THEM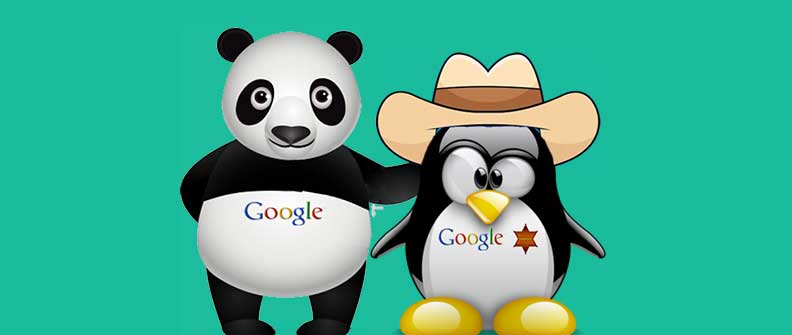 Online exposure and attention seeking presence needs make many businesses optimize their websites practising SEO tactics help them in notching apex positions search engine results. Increasing the conversions and attracting mass traffic and engaging them to the site is the main objective of search engine optimised businesses.
The main objective of businesses using SEO is to attract more traffic to their sites and benefit from more conversions. To evaluate the content quality of websites, Google launched Panda and Penguin updates assess primarily the content quality along with other factors to spot and scale websites on genuine measures and replacing them with better ones.

This content management system offering variety of plugins and applications is becoming popular day by day. What is surprising to us that more than 17% of the web is powered by it. WordPress help to built simple websites, blogs, complex portals, applications and enterprise websites. If we talk about wordpress features, so we can get – simplicity, flexibility, built-in comments, publish with ease, publishing tools, search engine optimised, user management, media management, compliance with standards, easy theme system, extend with plugins, multilingual, easy installations and upgrades, importers , freedom and so on the list is endless. For developers it availed the theme system, the plugin system, application frame work, custom content types and the latest libraries.
LISTEN AUDIO VERSION OF THIS POST : [POWERPRESS]
GOOGLE PANDA
An algorithm of update built in artificial intelligence Google Panda presents a more sophisticated measure to scale the quality of different websites. Costing their rank in search engine results and thus, indirectly risking their popularity and growth in the long run. Earlier yardsticks of websites were quality, design, genuineness, speed and accuracy rated in human temperament testers. The panda algorithm created the gap of websites people recognised in high quality and low quality.
Being different in nature these update algorithms but satisfy common purpose. The Panda algorithm targets mainly those sites that contains low quality ingredients and considerably affect their rankings whereas the Penguin focuses on sites that disturbs and influence search engine indexes by practising black hat SEO techniques. Google reprimand and penalizes websites over inappropriate violating techniques.

These penalties are with possibilities to overcome and gain the earlier as well as better ranking. A little time, dedication and patience in combination of professionals knowing ethics is what needed to achieve that. As Google releases these updates regularly modify your SEO techniques with strategies that must be effective and obeying guidelines of Google.
As clearly mentioned above those using black hat SEO techniques that includes in content, duplicated pages, unnecessary advertisement and links has not been tolerated by Google and will downgrade your reputation of website. The need of the hour is to abandon these malpractices. Put only those ads that don't make your site hustle and bustle at the same time irritate your visitors. Strategic designs and smart choices of advertisement presentation is need to be followed throughout in websites. The shallow content is penalised by Panda and thus avoid this attack organise fresh content being informative and useful so that it can attract visitors and encourage social interactions manifolds. The next step is to take regular audits of SEO of your site and make sure to identify the broken links, duplicated or empty pages and other disturbing factors. Use of canonical tag and 301 redirects are recommended for addressing these issues.
Apart from these solutions, there are professional SEO companies that can take good care of your website ensuring higher better rankings with genuine methods and protects from further algorithm updates. Better online visibility and increases web traffic with enhanced online sales are the bonuses of their service.