A common question from most business owners is "how much does a website cost?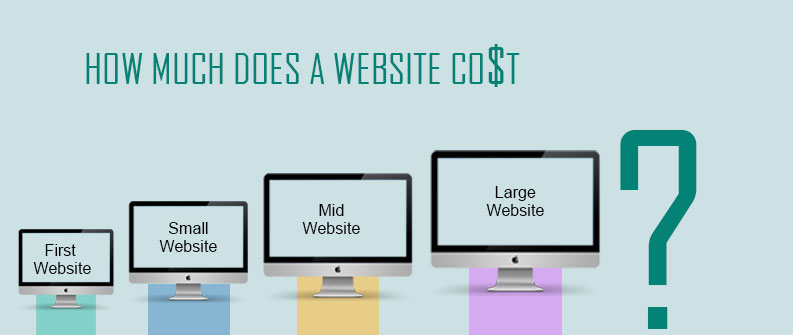 Well, that's actually a pretty difficult question to answer "how much does a website cost" because it depends on so many factors. Websites can range from practically free to tens or even hundreds of thousands, depending on the company you work with and the technology you require.
THE CHEAPEST OPTION IS TO FIND AN ONLINE PROGRAM THAT ALLOWS YOU TO BUILD YOUR OWN WEBSITE FOR FREE. WE AREN'T GOING TO RECOMMEND ANY OF THESE TOOLS HERE BECAUSE THEY ARE REALLY NOT SUITABLE FOR BUSINESS WEBSITES.
The next option is to find a friend of a friend's cousin that builds websites in their backyard shed. This is a route that many small businesses take because they might be able to get a website done for a few hundred dollars. But sadly most backyard developers can't keep up with design and coding standards and have no understanding of the business applications of the internet. So while you might save some money on the development, you will miss out on most of the business benefits.
By far the best option for any business wanting to get results from the internet is to choose an established website development company with a team that understands what works online for businesses and has sophisticated business software. A website from a business like this would typically cost high – that's definitely a big investment but your website is such an important part of your business that you can't afford not to take the internet seriously.
EPROFITBOOSTER USUALLY FALL INTO THIS PRICE BRACKET, GETTING YOU A VERY PROFESSIONAL AND FUNCTIONAL WEBSITE WITH A FEW ADD-ON TOOLS THAT WOULD BE PERFECT FOR A SMALL BUSINESS. BUSINESSES WITH MORE COMPLEX NEEDS WILL NEED A SOLUTION IN THE HIGHER END OF THE RANGE.
Hosting is another cost you must factor in to your website development. Hosting options vary greatly, from cheap overseas hosting on shared servers (for as little as $5 a month) to secure hosting in a dedicated server environment (usually from $30+ per month).
From a business perspective, you are better off choosing a company that can offer secure and reliable hosting on their own private servers. It will be more expensive but you can have peace of mind knowing your website and data is in safe hands.