LISTEN AUDIO VERSION OF THIS POST : [POWERPRESS]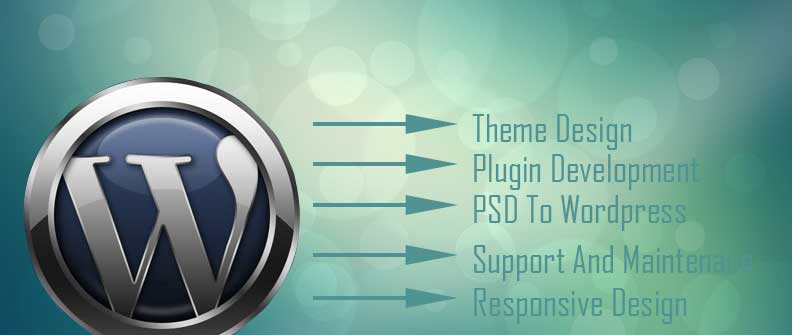 In this same context the need of time is to walk along it and remain upgraded to the changes that happen around you. Focussing on the web development strategies that question your online presence and calls for its accountability. The online presence is valued on the basis of its acknowledgement to public and digital media. The components evaluated in online presence consist of interactive website, content marketing, search media marketing and social media marketing. Along, all these in the past few years WordPress became the best source of exhibiting and making users acknowledge the online presence through the information shared in the website. This is the strongest worldwide used blogging tool, expressing and spreading resources; acting as an exchange media to get information through the mouth of technologies. In fast and significant way, it includes HTML documents and distinguished multimedia functioning in setting features.
WordPress a new good technological platform contributes a lot in making the business grow and flourish. Comfort of easy updating of website without any pre-requisite programming knowledge makes the experience of wordpress ever better. This online marketing tool enable users to keep fresh website, updated and moves with the growth and advancement of business. Featured with unique and interactive varied themes promotes the website at different levels with the designing by the expert hands of wordpress professionals. Convenient and effective in different plugins managed by wordpress developers evident through highly used developing web categories, forum portal, and coupon blogging sites. The latest trends projected in the tools of technology to excel more and more in business marketing and establishing online presence through customise features ensuring interactivity, accessibility and functionality in its best user-friendly environment.

This content management system offering variety of plugins and applications is becoming popular day by day. What is surprising to us that more than 17% of the web is powered by it. WordPress help to built simple websites, blogs, complex portals, applications and enterprise websites. If we talk about wordpress features, so we can get – simplicity, flexibility, built-in comments, publish with ease, publishing tools, search engine optimised, user management, media management, compliance with standards, easy theme system, extend with plugins, multilingual, easy installations and upgrades, importers , freedom and so on the list is endless. For developers it availed the theme system, the plugin system, application frame work, custom content types and the latest libraries.
With so much to explore, WordPress makes the online presence unique and attention grasping. The revolutionary ideas in order to benefit the business realised through wordpress is easy to manage. An easy setup and convenient interface encourages even small scale entrepreneurs to provide initiative boost. The complexity of wordpress even gives the privilege of flexibility, expandability and desired customisation and thus, becoming the standard choice of renowned companies and entrepreneurs.